Sometimes, it's hard to believe. End of this year, we're going back home for good. Two years living in Africa will pass.
It was in February 2004 when I came to Cote d'Ivoire. Adit took me here and we became strangers in a country I knew as Pantai Gading.
First three months, we stayed in Novotel Hotel in Plateau.
YES!!! 3 MONTHS!
It was fun at the beginning…
Staying in a hotel for such a long period made us remember everything the hotel served. We didn't need a menu anymore to order food.
Adit went to office early in the morning and came to our room after seven o'clock in the evening.
After 2 months, I went bananas.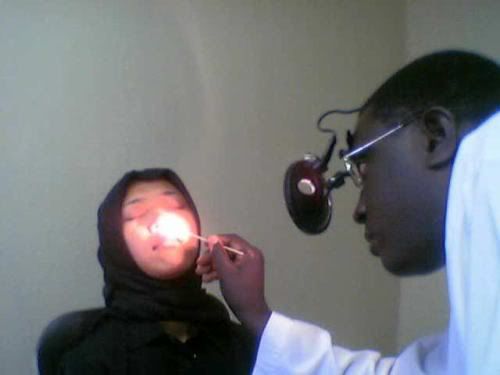 My face kissed the floor because I was trying to copy Jackie Chan doing salto on television. It was reaaaallly hurt!!! That was the first time I went to hospital in Abidjan.
After 3 months, we finally moved to a small apartment in Cocody.
After 10 months, we had to live separated. There was a terrible riot in Abidjan. I had to live back in Bandung. Adit had to go back to Abidjan alone.
After 2 months in agony, living separated, we met in Morocco for a week. When we hug each other at the airport, I really didn't want to let him go. But I know, we had to live like this. I didn't want him to see me cry. When I got in aeroplane, tears in my eyes were melting.
Creme de la creme of life is being with him.
After 6 months, Adit went to Bandung to take me back to Abidjan. I was very happy!!!
Next posting: more about living in Africa.